This is a re-post from GTR Life
https://www.gtrlife....o-gtr-calipers/
------------------------------------------------------------------------------------------
We are on top of this brand new CCB set up for Nismo 2020+.
Front carbon ceramic rotor: 410x38mm
Rear carbon ceramic rotor: 390x32mm
The calipers are 6/4 pot, larger and different from the standard ones, but the front caliper has a close top, and the hardware are rather complicated so not that ideal for track applications as the calipers must be detached from spindle for pad inspection and replacement.
We have those caliper pistons configured already, upgraded components are available for track enthusiasts.
Front caliper: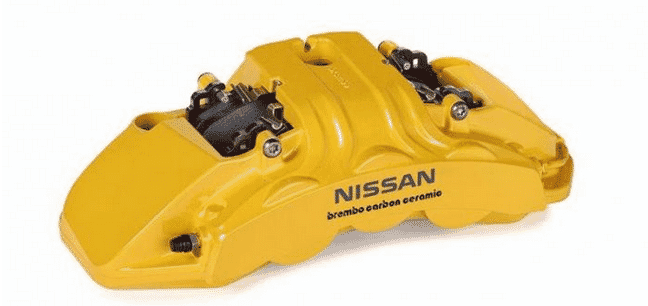 Rear caliper: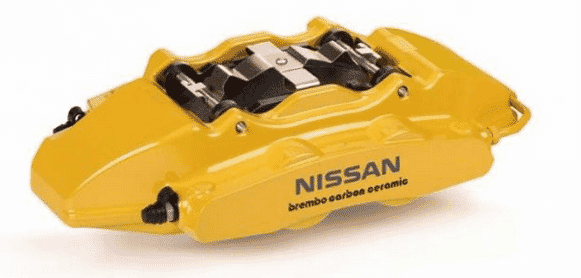 I haven't seen the brake pads yet but it looks like the front brake pad is a hanging style same as Mustang Shelby GT500 which has an adhesive in the backing plate to prevent it from moving...
Edited by Warren-RB, 19 May 2020 - 10:11 AM.