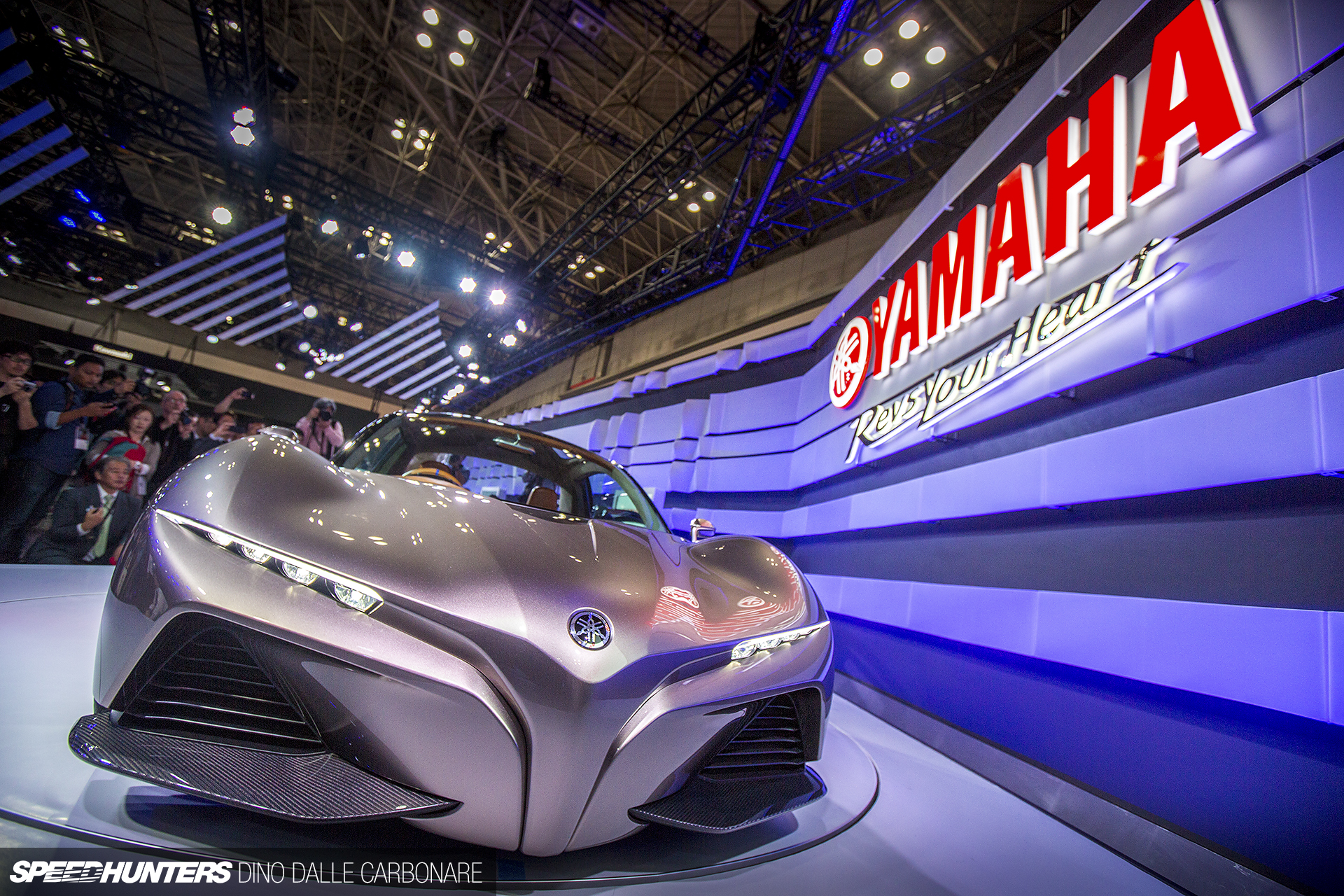 So first we have the Yamaha Sports ride concept, it looks amazing. i dont care what engines in it, i will buy anything that i can obtain that Gordan Murray builds/designs minus his city car.
v
the Yamaha Motiv.e tho, was a huge improvement. i like it way better than a smart car, and if its at the same price it will sell more imho.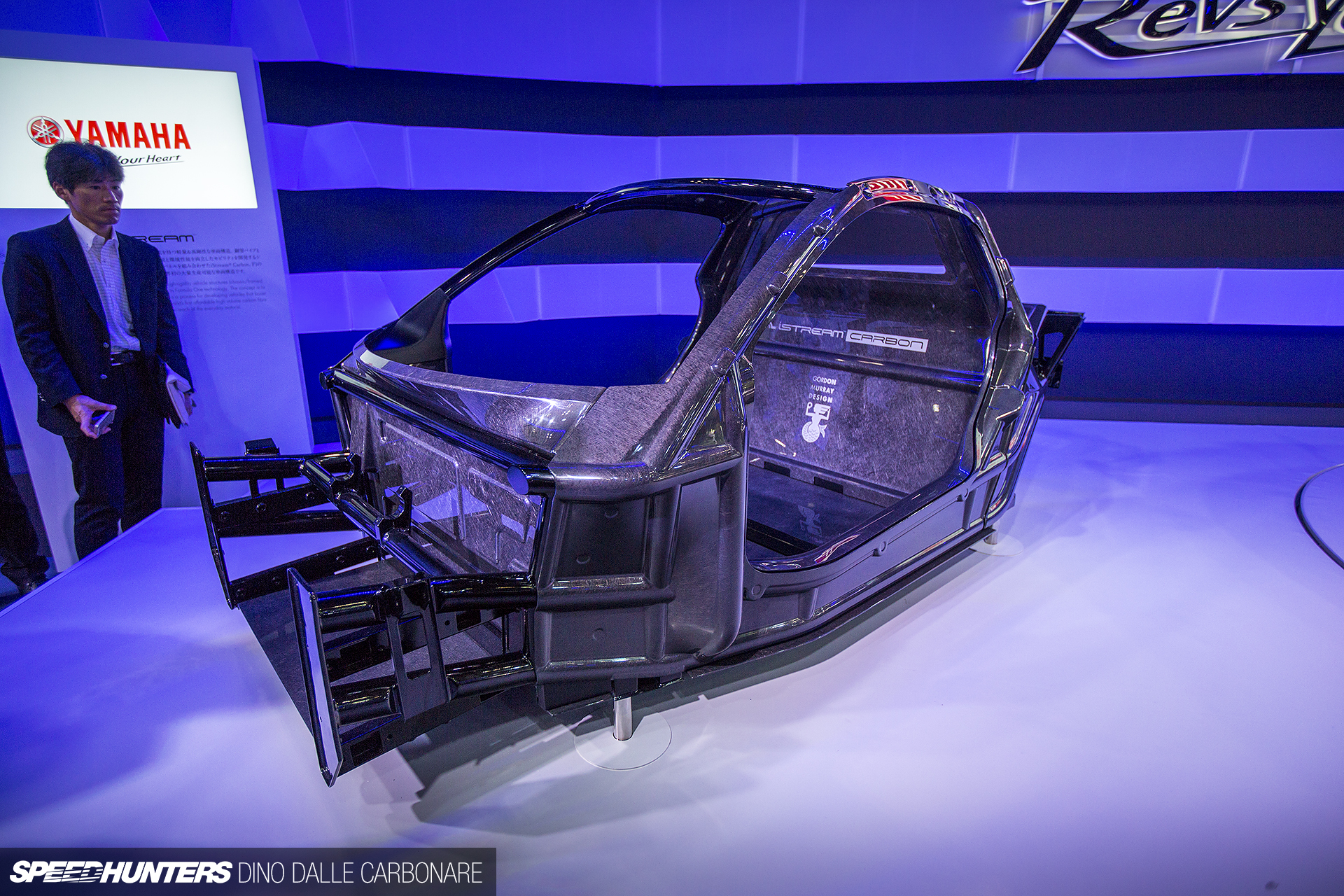 Now the chassis for that concept car is really interesting. lets introduce the iStream® Carbon chassis developed by Gordon Murray Design. imagine a world based on all kinds of cars based on these really light weight chassis. i love how engineering can make a huge step in the right direction and make it manufacturing friendly. The chassis seems to be affordable but i dunno what that number is. imagine the design possibilities and the aerodynamic possibilities... imagine an R35 drivetrain modified to fit in a chassis similar to this. very dependent on the aero to handle the huge power to weight ratio it will just have got. that R36 would be music to my ears.
iStream® offers manufacturers:

A lightweight chassis system without the cost increases associated with all current light weighting technologies.
A large reduction in capital investment.
A significant reduction in manufacturing energy.
New levels of product flexibility from a single platform.
New levels of chassis rigidity and durability and corrosion resistance.
New levels of safety.

...

Unlike any other carbon fibre chassis technology, iStream® Carbon is a fully mechanised system with a cycle time of just 100 seconds. iStream® Carbon is true Formula One racing technology utilising two carbon skins sandwiching a honeycomb core, unlike many expensive handmade supercars which employ monolithic (single skin carbon panels).

...

The low cost investment and piece part cost of iStream® Carbon components will enable it to be used in sub premium market segments.

iStream® and iStream® Carbon can cater with annual production volumes between 1,000 and 350,000 units per year at a cycle time of 100 seconds and can reduce capital investment by up to 80% reducing manufacturing energy by up to 60% whilst offering new levels of rigidity, corrosion resistance, safety, durability and low cost light weighting.

iStream® and iStream® Carbon represent a major step change in automotive manufacturing.
They then go on to say how its for emissions this that and save the earth and what not. but id get the low power diesel or whatever it was and stick a small high power turbo engine in it and add some aero if it needed it. would be so sweet.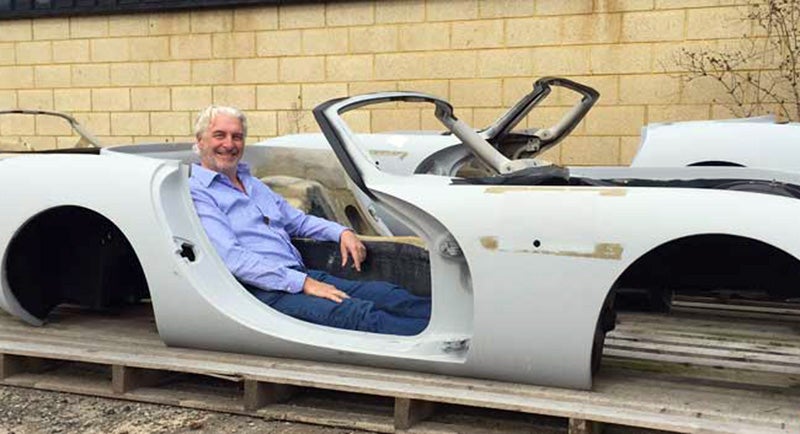 Now TVR is going to utilize this new chassis for a launch edition cars.
TVR announced that the full carbon package will be a no cost option on its Launch Edition cars expected later this year. And there's more.

...

Ford 5.0-based Cosworth V8, one that could get supercharged in the future

...

To keep the prices where they should be, TVR says they'll use glass fiber composites as standard, but since Gordon Murray came up with cheap carbon fiber construction, they'll offer an upgrade for a full carbon tub as well. This high-end material would come free with the early bird Launch Edition cars.
All this news is great. but what are they like to drive?????
all i know is i want to see another Gordon Murray supercar.
I have a hankering to do one more supercar, and I wouldn't have unless these one-and-a-half-tonne hybrid monsters hadn't come out. I would have left it with the F1. But now there's a point to be proven: that you can still do a great driver's car with an internal combustion engine and pure engineering.
If you were doing the F1 today what would it be like?

Still a pure driver's car in the mould of the F1 but with more modern technology, brakes and tyres. If you look at the acceleration figures – it's very easy to do the calculations – an F1 on modern rubber, with traction control, launch control and seamless gearchanging would be as quick as LaFerrari.
links in the text.
And then there is this, McLaren F1 memories