So I went To Mid-Ohio on Monday and ran the car for a HPDE, which was a blast. Ran the car pretty hard and had a great time. Car ran fine and I even saw my fast top speed in owning the car, at 154, on the back straight. Good times!!
I parked the car last night and this evening went out to try out my new tow hooks I bought to tie the car down and noticed a couple of drops of oil on the ground on the passenger side. Sure enough, there is oil spray all over the steering rack and everything in that area. So I get the car on the lift and pull off the bottom panel and see oil coming from the bottom of the turbo.
Here is a pic, what do you guys thinks? Could be as simple as the gasket for the oil feed line failed? I sure hope it is something simple, since I am headed to a brand new track in two weeks, and both my wife and I have been waiting for, for over a year to go. She is driving the GTR and I am taking my STI. Anyways, here is a PIc: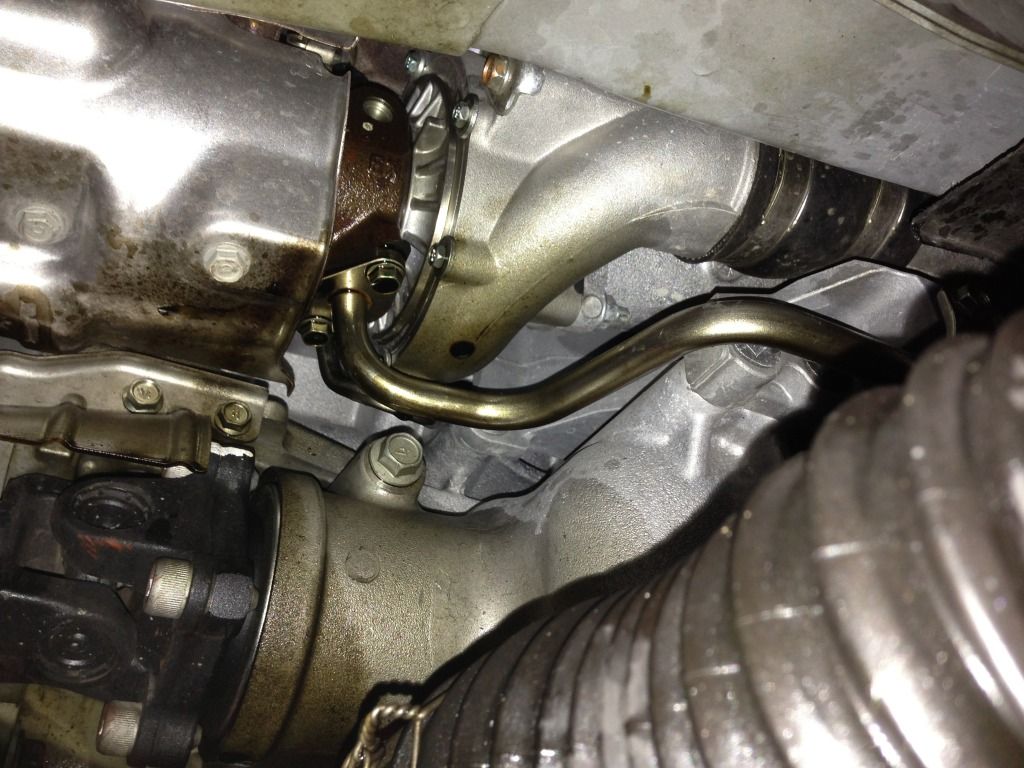 So, what do you guys think? I know you can tell from a picture, but............always like to hear.
I am taking the car into the dealer in the next day or so for them to look at, and to have my tech go over the car since we have tracked it a couple times and I need a alignment too.
Edited by Ourtoy, 28 October 2014 - 07:34 PM.