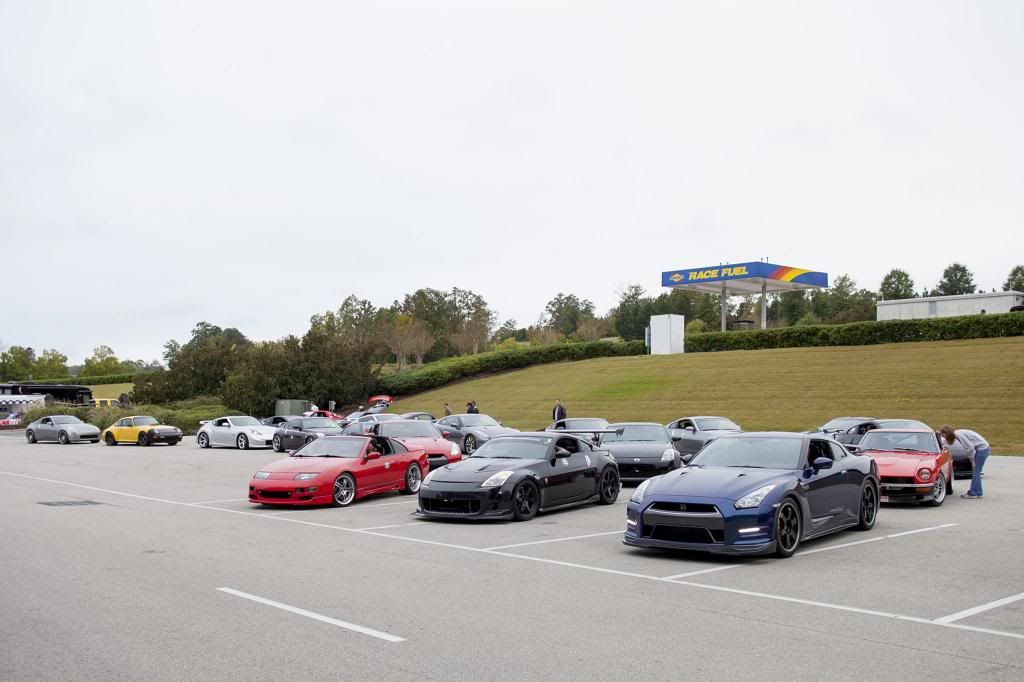 The 2012 GT-R/Z Nationals is just around the corner. This year's event begins on Friday, October 4 and lasts through Sunday, October 6. It will feature a full weekend of activities, giveaways, and incredible Nissan and Infiniti vehicles. The 2012 event was again a major success with 2000+ enthusiasts and 500+ Z/G/GT-R attending from all over the globe, including several representatives and race cars sent from Nissan North America. At the 2008 event, Nissan North America was kind enough to bring out one of their early prototype 2009 GT-R mules before they were released to the public, as they have attended this event for the last several years.

The Z/GT-R Nationals has been a tremendous success over the past eight years and this year's event promises to be even bigger and better. Event sponsors contribute various performance parts, products, promotional materials, and apparel to be distributed to event participants. At the 2012 Z Nationals over $40,000 in prizes and awards were given away to participants. There will be thousands of dollars worth of various GT-R parts awarded and raffled from SpeedForSale, along with much more for Z and G cars from various sponsors.

The 9th Annual Z/GT-R Nationals begins with an organized cruise and dinner Friday evening, with opportunities for our photographers and videographers to capture the cars in action. Saturday's car show will be the backdrop for our dyno competition as participants square off to see who can lay down the most horsepower on the dyno. This year's HPDE style track day will once again be at Barber Motorsports Park. The 2013 edition of the Z Nationals will once again be co-branded and promoted along with the GT-R Nationals. As the 5th year of the jointly promoted event, we expect an even larger contingency of GT-R and Skyline models. This unique gathering of Nissan sports cars and super cars is always an exciting event and an excellent social and skill building opportunity for all who are involved.

The 2012 event was commemorated and shared with the world's enthusiasts via extensive photo coverage from several professional photographers and multiple auto industry magazines. The entire event was covered by Modified Magazine, Nissan Sport magazine, and featured on many major forums. Here is a video compilation from last year's event:
For more information please visit www.GTRnationals.com

You can also email or PM me for more details. We look forward to seeing you as a part of the 2013 GTR/Z Nationals!